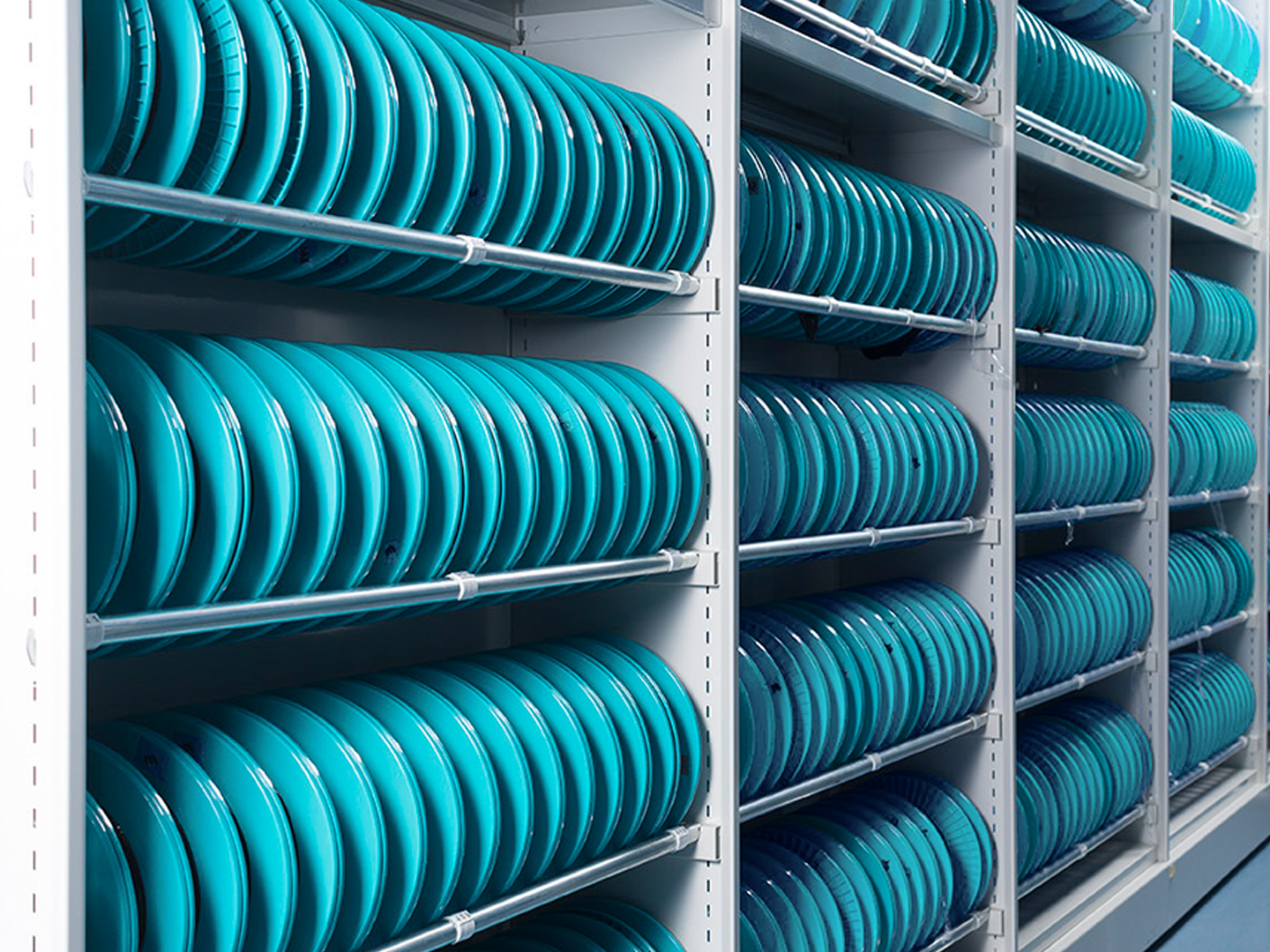 Fiber Bragg Grating (FBG)
High mechanical strength FBGs
Hydrogen darkening resistant variants
Radiation-induced attenuation resistant variants
UV photodarkening resistant variants
Flexible spectral characteristics
Typical Applications:
Temperature sensing
Strain sensing
Hydrophone and geophone acoustic sensing
Laser wavelength locking
Wavelength division multiplexing
Fibercore supplies Fiber Bragg Gratings (FBGs) written into our specialty optical fibers. These FBGs may be used for strain sensing, temperature sensing, acoustic sensing, accelerometers, chemical sensing, humidity sensing, and many other applications. Fibercore uses a variety of FBG inscription techniques, including femtosecond and UV laser methods, to optimize the FBG performance to the application. The femtosecond method allows operating temperatures up to 700°C and beyond as well as enabling cost-effective FBG arrays. The UV method is optimized for spectral quality in less extreme applications.
Comparison

|  | Femtosecond FBG | UV Written FBG |
| --- | --- | --- |
| Central Wavelength (nm) | 790–8501500–1600 | 970–1620 |
| Wavelength Tolerance (nm) | ±0.3nm (standard)±0.1 (optional) | ±0.5 (standard)±0.25 (optional) |
| Reflectivity (%) | <1–>80 | 1–99 |
| FWHM Bandwidth (nm) | 0.3–1 | 0.1–3 |
| FBG Length (mm) | ≤150 | 1–25 |
| FBG Profile | Uniform or Apodized | Uniform or Apodized |
| Chirp | No | Not chirped (standard)Chirped (optional) |
| FBG Arrays | Optional | Optional |
| Fiber Type | SM, MM | SM, PM |
| Fiber Cladding Diameters (μm) | 125, 80 | 125, 80, 60, 50 |
| Fiber Core Composition | Germanium DopedPure Silica | Germanium Doped |
| Please note: Each parameter is inherently linked, therefore not all values are independently achievable. | | |
Specifications

Product Variants Explained

| | |
| --- | --- |
| Femtosecond FBG | High reliability FBG written with a femtosecond laser. |
| UV Written FBG | FBG written with a UV laser. |

Product Specifications

Central Wavelength (nm)
790 - 850
1500 - 1600
Wavelength Tolerance (nm)
±0.3 (standard)
±0.1 (optional)
Reflectivity (%)
<1 - >80
FWHM Bandwidth (nm)
0.3 - 1
FBG Length (mm)
≤150
FBG Profile
Uniformed or Apodized
Chirp
No
FBG Arrays
Optional
Fiber Type
SM, MM
Fiber Cladding Diameters (μm)
125, 80
Fiber Core Composition
Germanium Doped
Pure Silica
Resources

Technical Bulletins